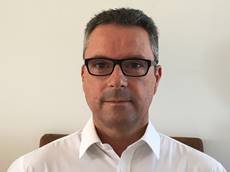 Earlier in the year we reported a strong and positive start to our year at PPV Electronics Ltd in Macclesfield UK. At the time, little did we know what the full impact of the Covid-19 virus would have on the world as a whole, let alone the UK Manufacturing Industry. The story continues …
I joined the management team in October 2019 with my prime responsibility being to drive the company to the next level of expansion through Sales & Marketing. It's certainly been different, unprecedented, not to say challenging at times. However as with many things in life, problems can often bring opportunity. We have been working hard with our partners and supply chain to ensure we can offer all of our customers confidence of supply, of product. We focus strongly on understanding what our customers and potential customers need and what problems and challenges they face.
Matching our capabilities and skills combined with our flexible can do business approach, we have helped meet the requirements and deliver the services our customers need, when needed. In addition we look forward to new challenges and are very pleased to welcome a number of new customers and enquiries during the period. Our approach of consultative partnership versus transactional type business is contributary to why we have new and so many long standing customers. Relationships are key to success, especially during challenging times.
Q2 & Q3 2020 has seen our business grow compared with the same period last year. We have adapted to the changing market conditions and we remain focussed on working to complete this year continuing on our success to date. Our people are our business and we are delighted to have been able to grow the team during the this time and to share our great working environment, culture and success. Throughout the Covid-19 crisis our team has shown nothing but commitment and loyalty ensuring we have been able to offer all of our customers 'business as usual'.
Naturally, during this period we have following Government and ACAS advise, implementing precautionary steps to protect our employees.
From concepts to fully assembled and tested electrical and electronic products, we provide high quality competitive services that help our customers achieve their business goals. If you have an idea, challenge or problem, then why not give us a call to discuss how we might better help you meet your needs.
We have a lot to be positive about, so far this year, and despite the global challenges we have all faced, we are already looking toward 2021 ensuring our customer confidence in us remains strong.
Thank you for taking time and interest in our company and please feel free to contact me to discuss any up and coming projects.
Paul Howells
Business Development Manager
PPV Electronics Ltd
t. +44(0) 1625 502062
m: +44(0)7908 739734
e: paulhowells@ppv-electronics.com
w. ppv-electronics.com